Cuadros -Bill Burguess-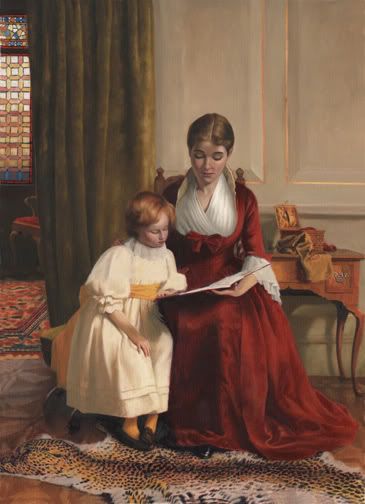 Cuadro de
Bill Burguess

Bill Burguess


Bill Burgess was born in 1941 in Eden, North Carolina. His father was killed in a trucking accident in 1946 and his mother was not able to take care of the children by herself. The five siblings were placed in orphanages. Bill and his twin were placed in Elon College Christian Home when Bill was eight years old. Mrs. Lila Newman, a teacher at Elon College noticed Bill's artistic ability and arranged for him to take college art classes while he was still in High School. Bill won first place in a college competition for his drawing of a fellow student in the pose of "The Thinker".
After graduating, Bill joined the army. While serving in Germany, he took more art classes. After leaving the army, Bill decided to make portraits his life's work. Bill has been a professional artist since 1965, when he started working in Gatlinburg, Tennessee, painting pastel portraits. Bill painted at different locations in Gatlinburg, but in the summers of 1971 and '72, he painted in front of the Wishing Well Store.
In 1973, Bill settled in Nashville, Tennessee with his wife, Anita and children. He worked in front of Dury's at 100 Oaks Mall painting pastel portraits. He painted portraits of Music Stars; Marty Robbins, Merle Haggard, George Jones, etc. Bill was a very prolific pastel portrait artist. There are thousands of his pastel portraits around the world.
In 1986, Bill painted in oil the mural for the Confederate Diorama, at the Tennessee State Museum in Nashville. It is about 12' tall by 30' wide. Bill had a struggle to get it finished, as he had somehow ruptured a disk in his back. He had a back operation, and once he had regained his strength was back to creating.
In 1989, Bill created whole dioramas in Milan Agriculture Museum in Milan, Tennessee. Bill created a creek bed with water flowing though it, trees twenty to thirty foot tall, and three mannequins downstairs. Upstairs in the museum, he created three huge dioramas.
Watch for links coming later to pictures of Bill's museum work.
Bill's main artistic interest now is oil portraits. He wants his portraits to be very realistic, with a touch of glamour, and a little mystery about them. Bill paints only in oil now. He likes the control oil gives him over subtle shading and expression. Also, the rich, vibrant colors he is able to achieve with oils.
Página
personal del artista
Labels: Cuadros