Cuadros -William Bukowski-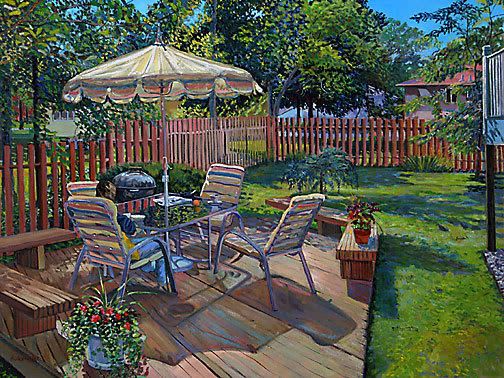 Cuadro de
William BukowskiWilliam Bukowski

William Stanley Bukowski was born in Wisconsin Rapids, Wisconsin in 1954- He graduated from Lincoln High School in Wisconsin Rapids in 1972. After 3 years at the University of Wisconsin-Oshkosh, Bukowski graduated from Mankato State University in Mankato, Minnesota with a B.F.A. in 1976.

Bukowski studied for 3 years in Madison, Wisconsin at the University. He received his M.A. in 1978 and M.F.A in painting and printmaking in 1979. In 1979, Bukowski was hired at Thiel College in Greenville, Pennsylvania to teach in the Art Department and in 1980 he moved to Mankato, Minnesota to teach at Bethany Lutheran College, where he still teaches.
Bukowski is the chair of the Art Department at Bethany and teaches painting, drawing and art history. As part of the Art program, Bukowski takes students to Italy and New York City. The Italy trips are over spring break and began in 1997.
Personal
Bukowski married high school sweetheart Sherri Goetzke in 1976 and they have 3 children, Jeff, Julia and Jenna.
Página
personal del artista
Labels: Cuadros